03 May

The Digital Transformation Your Business Needs During This COVID-19 Time: Integration

Many businesses have their functions (such as marketing, finance, HR, operations, procurement) run on softwares designated to those functions. This has helped them manage their processes and tasks more efficiently than they did before they acquired the softwares.

We are in a new era of performance, however – the era of integration. Businesses are now bringing the many pieces of technology – both hardware and software – to communicate with each other and form an efficient operating loop

Sales and Marketing, Finance, Procurement, Operations, and other functions actively share data between and among them, and this interdependence is what makes the entire system run as a business. It is inefficient to manually share data across the functions; even more, data may be lost or distorted in the process or may take more time than is efficacious for business.

Integration is important now more than ever because many teams are working from home, and you want your business to be able to respond to issues faster and easier. You want to be able to quickly make strategic decisions such as what to focus on in this strenuous time.

The era of independent, specialised business management softwares, such as CRM, is fast fading especially for small and medium businesses. It is not only expensive to acquire and run those softwares, but also inefficient without seamless integration.
We have argued before that having a single software that incorporates the various business functions, processes, and projects is not only possible but becoming more convenient. In our last article we shared with you how transformational upandeERP is for businesses.
One of its greatest advantages is that is is an integration of all processes, functions, tasks, and projects in your business. This not only makes remote working easy, but also strengthens accountability, work and progress traceability, and helps you spot strategic opportunities for improvement in your business.
An even more interesting side of the integration advantage is that upandeERP can be integrated with other apps – Google services apps (like Gmail), e-commerce apps (such as Amazon), cloud (such as Dropbox), e-payment and m-payment platforms (such as PayPal, MPESA), collaboration tools (such as Slack), among many others.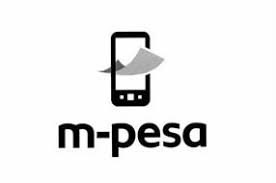 This means that any work you do on upandeERP can be directly reflected on the integrated apps and platforms and vice versa. You and your team never have to leave the platform to perform any task – you can do everything on the software from start to end
This is a powerful business transformation which you, too, can enjoy. We are determined to make it easy for every business to move into the future of integrated technology. In that regard, you can get a free demo so you can experience the true power of integration with upandeERP.